2022 a good year for El Anatsui publications
Announcement
The month of May in 2022 heralds the release of two in-depth books premised around the subject of the life and work of El Anatsui.
The first, El Anatsui: The Reinvention of Sculpture, is the culmination of over three decades of research which has resulted in the most extensive and reliable account on El's work yet. It is authored by acclaimed scholars, stalwarts and friends of the master sculptor, Chika Okeke-Agulu and Okwui Enwezor. The publication is currently available for pre-order on several platforms and will see it's first public launch on the 13th of May, 2022 at October Gallery, London.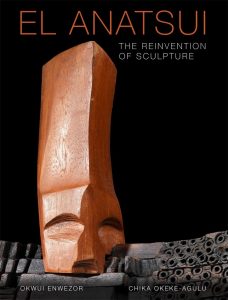 Also to be released in the same month is Bottle Tops: The Art of El Anatsui. This colourful picture book is the inspiring biography of El Anatsui and how he transforms discarded materials into vibrant and extraordinary art. It is authored by Alison Goldberg and illustrated by Elizabeth Zunon. This book will be released on the 31st of May, 2022 and is available for pre-order wherever you purchase books.