"DELA: The Making of El Anatsui"
Announcement
On the 7th of November, 2023, founder of Africa-Related and recent member of NYWIFT (New York Women in Film & Television), Oyiza Adaba, premiered her directorial debut, a biographical documentary titled DELA: The Making of El Anatsui. The feature film is an assiduous and in-depth look into the life of a monumental figure in the world of art. It was screened at the 12th anniversary edition of the Africa International Film Festival (AFRIFF).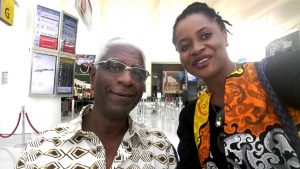 According to Oyiza, the documentary "… chronicles the life and achievements of El Anatsui, the world-renowned sculptor from Ghana who (so far) gave Nigeria 43 years of his life. The ten years I spent with him in production is something I do not take for granted. I became a sponge, soaking knowledge from one of the greatest minds that ever lived. I do hope we have done some justice to the authenticity of his story."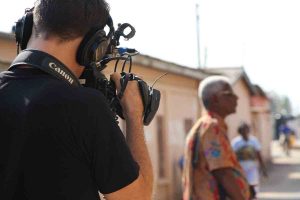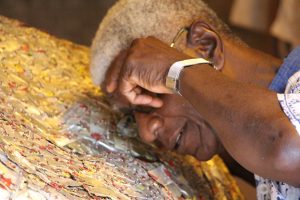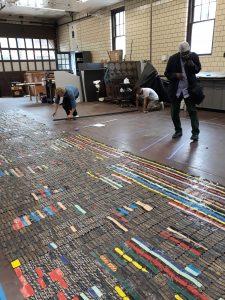 The project is supported by Meridian Creative Centre, Jack Shainman Gallery, NY, Faysal Khalil, Olajide Bello, Access Bank, Ghana, and 7-Up Bottling Company, Nigeria.
For more information visit: