El Anatsui Honoured at Time 100 Most Influential People Gala In New York
Editorial
By Oyiza Adaba, New York
April 26, 2023
Photos: Africa-Related/El Anatsui Studio
"Trust has never been more important, and it speaks to both our legacy and our future". – Jessica Sibley, Time Magazine CEO.
Adoring fans lined the streets leading up to the Jazz at Lincoln Center, where Time Magazine was hosting a gala in honor of Time 100 Most Influential People.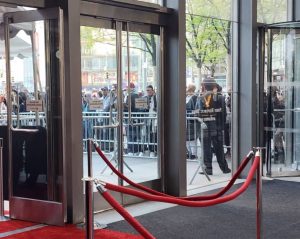 Notable names were included in this year's list of  categories, which were: Artists, Icons, Pioneers, Leaders, Titans and Innovators. Actress Jessica Collidge hosted and joked, "Think of how many followers you could get", while calling for further collaboration among honorees. American rapper and "pioneer" honoree, Amala Ratna Zandile Dlamini, aka Doja Cat, thrilled the 300 plus guests with her performance.
Among the prominent names at the event  were Salma Hayek Pinault, Michael B. Jordan, Keegan-Michael Key, Austin Butler and Angela Bassett. Veteran Director Steven Spielberg received the Impact Award, and credited Time Magazine's longevity – since the first issue on March 3, 1923 – to keeping up with current issues. The plaque was presented to him by two former child stars from his films, Drew Barrymore and Ke Huy Quan.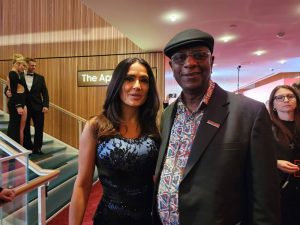 Africa was well represented on the list with Ghanaian sculptor, El Anatsui – one of the most respected, international contemporary artists  – leading the way. Other game changers from the continent were Wanjira Mathai, a Kenyan environmentalist and activist, VP/Regional Director World Resources Institute; Dimie Ogoina, a Nigerian infectious disease, physician-scientist at Niger Delta University and President of the Nigerian Infectious Diseases Society; Nigerian politician and President-elect, Bola Ahmed Tinubu; Elizabeth Maruma Mrema, the Tanzanian biodiversity leader and Cameroonian soccer player, Kylian Mbappé.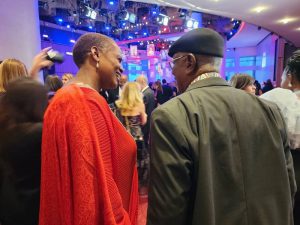 In an interview with El Anatsui, an Emeritus Professor of Sculpture, he fondly recalled the early years of his career, when he was questioned about what he could possibly do in art. He described this year's recognition from Time magazine as "quite significant, indicating that I have been able to make an impact and do something with my art".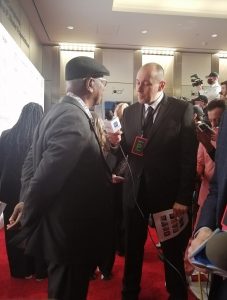 Jazz at Lincoln Center is a prestigious upscale venue in New York City that has hosted Jazz and Blues greats, such as Miles Davis, Wes Montgomery, Ella Fitzgerald, Wayne Shorter, BB King, Charles Mingus, Billie Holiday, and Sarah Vaughn.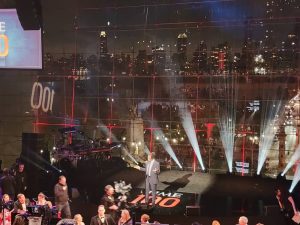 Time 100 is a yearly event that selects and brings together prominent, history-making, global figures. The final list of these influential individuals is exclusively chosen by Time's  editors, with nominations coming from the Time 100 alumni and the magazine's international writing staff. The ceremony has been held annually since 2004.